The "Bla" in Bonn (DE) was a lovely place to play. Nice people and and a big enthusiastic crowd! Thanks Flö, the Bla bar staff and Michi (a perfectionist sound man) for all the help (and beer). Before heading to Stuttgart we got a chance to check out Mr Music, a record store in Bonn with a lot of good music and good people. An honor to see our vinyl for sale there!
The road from Bonn to Stuttgart (DE) was a smooth and snowy one, beautiful rolling hilly landscapes. Upon arrival at the "Wilhelmspalais" we were sure that we were mistaken because the venue was an actual palace! Kaiser Wilhelms former residence, no less. It was converted to a fancy venue on the inside.  Our local promoter Benny really spoiled us, everything was perfectly arranged! The sound men were very good, and the sound in the venue was one of the best ever. Thank you so much for taking so good care of us!
It's always a surprise where we play next. Next up was Thionville (FR), at a bar called NIMBY. NIMBY seemed so eclectic that we had no idea if we'd fit in, but it turned out to be eclectic enough for us to fit in after all. Around show time many music lovers had turned up. We played a good and loud set on a tiny stage, all efficiently set up and mic'd by our local promoter Eric. He arranged everything for the gig nicely, and after our show another band called The Yokel played a nice set too. We stayed with Raphaëlle in Metz, who was kind enough to offer her house and cat to us for the night. Lovely ! The next morning we revisited some places we saw the last time we were there, bought sausages, cheese and lots of records (again) at La Face Cachée.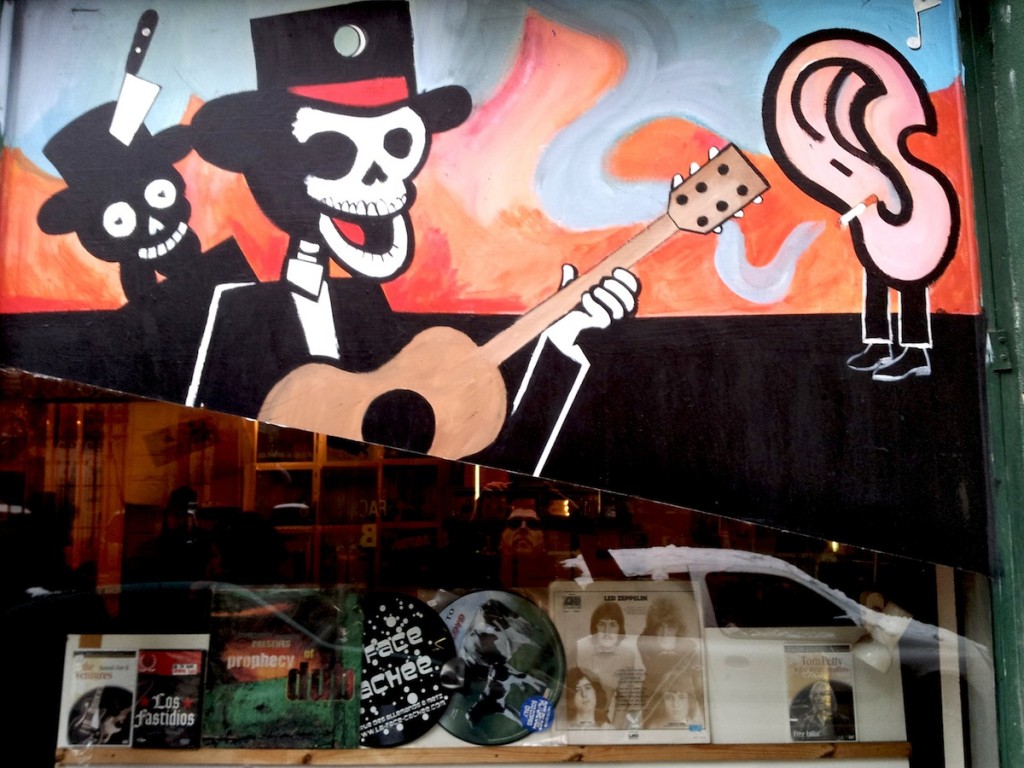 Fourth on our list was Sarreguemines (FR). People in Thionville (not a very big town) said that Sarreguemines was even smaller, so we were curious again. Luckily we've come to trust our booker completely :-) We were booked at Brasserie Le Terminus, and when we got there it was dead quiet. A barman and one customer. The venue was a beautiful old place with chandeliers and wall paper from a century ago. A nice stage, wooden floors and a great ambience. The staff was incredibly nice, they took great care of us with food and wine. Our local promotor Geoffroy was simply a great guy, with a passion for music.
By showtime, again, this place was packed ! We played two semi-amplified sets, and the audience was fantastic. They made us feel very happy with the performance. Afterwards, we drove to the house of Dominique, who had offered to provide shelter for the night. We were not prepared for the royal treatment we received there, wow. A big warm house -full of art-, great company, champagne and lovely beds. Thank you, thank you! Hopefully 'till next time.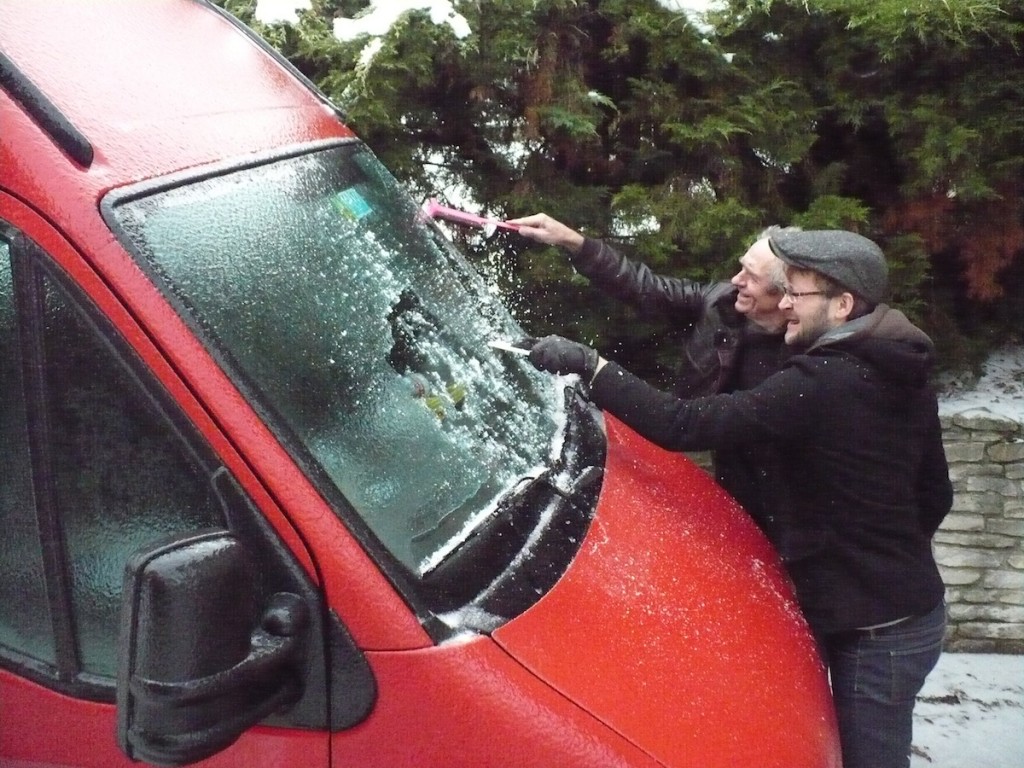 Lastly, we drove to Eupen (BE). The Pigalle bar, with a big neon guitar in the window, was still closed when we arrived. After a walk, some food and drinks we found it open. We figured it was the kind of small bar that can handle a louder setup, and it was. Unfortunately, a sunday night in Eupen isn't always the busiest time. Lucky for us, all of the few people that were there bought a cd or a record ! thank you ! We were invited back for a festival in summer, so who knows what we'll encounter next time. Thanks to Lars for organising this one.
All in all we were very satisfied, and were are grateful to all who supported us.
Special thanks to Paul Zwetsloot again !