Two afternoons and two rooms full of nice music, art and people. Tiny Room Records, Sharksomeness Bookings and VERA ArtDivision decided to team up.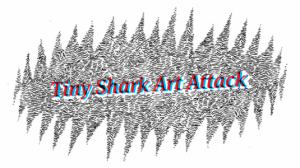 Tiny Room Records and Sharksomeness Bookings invited some of their bands to play at the Vera Downstage. On Wednesday you'll get time to warm up and start slowly, with beautiful tunes of The World of Dust, Dotlights and Joost Dijkema.
On Thursday it gets a little louder with Lost Bear, LGHTNNG, This Leo Sunrise and The Daydream Fit. Besides that, Homemade Empire will accompany the printing team upstairs with some of his beautiful songs.
The ArtDivision will show you how they make their famous silk screen printed posters by live-printing posters of some of the bands that are playing Vera during Eurosonic. This and other of their artworks will be for sale as well.